MONDAY NIGHT FOOTBALL....with the NEW ENGLAND PATRIOTS makes a very very happy Marro/Lent household!
What's for dinner with Monday Night Football??? MUNCHIES of course!!!!
NACHOS!!!!!!!
Need a quick dinner for your family? Why not have nachos? Preheat your oven to 350 degrees. Start off by cooking your hamburg or ground turkey on stovetop and then adding some taco seasoning. Grab a can of black beans and throw those in too...it makes for some great texture! Lay out your tortilla chips out on a baking sheet. Top your chips with your yummy meat and beans. What is Nacho's without cheese? Add as much or as little as you want. Throw them in oven till you are all melted! Add some jalapeno peppers if you like the HEAT. I always have some salsa, sour cream and GUACAMOLE!!! YUMMMMM
We also had some WINGS!!!!
Wings are a great GAME NIGHT food! Make a big batch of wings and a bunch of different sauces to toss them in and EVERYONE is happy. Zain and I love our wings with some BBQ sauce and Chris loves them HOT. He decided to just buy some bottled sauce instead of making his own to save on time...He got Franks RedHot Wings Buffalo sauce...he didn't really like it though :o( It was not hot at all. I tried one and I liked them so they were definitely NOT hot. Do any of you have a favorite buffalo sauce?
Chris cut up the fresh wings and put them in the fryer for about 10 minutes each batch. We blew a fuse the first time....LIGHTS OUT pitch black dark.
After the were done in the fryer he tossed them in a big bowl with the sauce....YUMM YUMM YUMM Zain's face was covered with yummy BBQ sauce.
We had to have something SWEET as well!!!! So I made some peanut butter cupcakes!
These were so YUMMY!!! So easy too
1 box of yellow cake (I used a sugar free one)
1 1/4 cup water
1/4 cup oil
3 eggs
3/4 c creamy peanut butter
Preheat over 350 degrees
Mix all of the above in your trusty mixer for about 3 minutes (or use your handheld mixer)
Line muffin pan, fill about 3/4 of the way
Bake for about 20 minutes or until toothpick comes out clean.
For the frosting I bought some chocolate frosting and mixed in 1/4 c peanut butter. This was the first time I piped on the frosting and I was very happy with the way it came out! I will need a bigger frosting tip but for now WAHOO!!!! I also sprinkled some chopped peanuts on top....made it PERFECT!
I found these in the Halloween Betty Crocker magazine!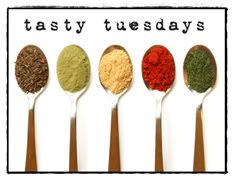 A great way to finish the night was with a HUGE WIN! That made us all very happy!